Welcome new Book BFF!
Who am I?

My name is Melissa and I am a 20 something from the northeast of America (hint: I have been known to wear a poof in my hair and I love going down the shore).



How did I start blogging/making videos?

My journey from reader to book blogger/booktuber was a strange one that I like to think of as meant to be. In 2011 I graduated college and was tirelessly searching for a teaching position in an elementary school. Until one day I got really sick and could not leave my couch for months. I was later diagnosed with Crohn's Disease and was still stuck home bound until getting surgery 8 months later.

I love my ABC Family shows, but there was only so much TV I could watch before I went crazy. I started reading...a lot. The only problem was no one wanted to talk about books with me in real life. So I took to the internet and found this thing called blogging. With all the free time in the world, I decided to start a blog called Harley Bear Book Blog (named after my brother's pomeranian poodle Harley Bear aka my reading cuddle buddy). I fell in love with talking to other book nerds and even meeting up with some at conventions and signings!
Fast forward a year later, I was at a
Bout of Books
twitter party and met a bunch of other bloggers. We made a goodreads group and decided to start a YouTube channel which evolved into
BookBFF
. It became a sisterhood of the traveling pants kind of friendship, but sadly everyone slowly got busy and only Lindsay and I were left. Although I've never met her in real life we text every day and still make videos for the BookBFF channel. I've changed my blog url to match the channel. Meaning all the content I'd previously posted has been lost. RIP Harley Bear Book Blog. Now I work full time, have a boyfriend, and am writing a young adult contemporary novel, but I still make time for the internet and am always looking for more book bff's to chat about books with!
What kinds of books do I blog about?
I mostly read Young Adult literature. But you're an adult!? *gasp* I've always liked what I liked and didn't care what other's thought. I like YA and I'm stickin' to it! My favorite authors are Sarah Dessen, Jennifer L. Armentrout, Colleen Hoover, John Green, JK Rowling, and Sarah J. Maas.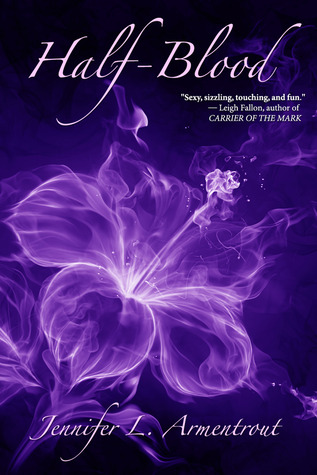 Note: I have been known to read adult fiction once in awhile (I'm in a real life book club so sometimes I don't have a choice which is good).


Book BFFs is all about chatting with friends about books. I want it to feel like a place where people can go not only to write comments to me, but to start discussions together. I try to do short yet in depth reviews, discussions,
Top Ten Tuesdays
, and fun posts like flow chart quizzes. Basically I want to talk with all of you and not at you!
Getting Started on BookBFF Melissa:
Popular Reviews:
EXTRAS:
Current Favorites:
Color: Teal (or more specific Tiffany Blue!)
TV Show: GILMORE GIRLS, Chasing Life, and PLL
Music: Taylor Swift, Go Radio, Bayside, Jason Mraz, Taking Back Sunday, and any Classic Rock
Author: Jennifer L. Armentrout or Sarah Dessen
Food: Mac & Cheese or Cheesecake (basically anything that has the word cheese in it!)