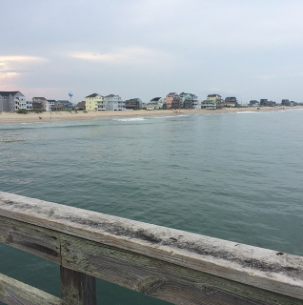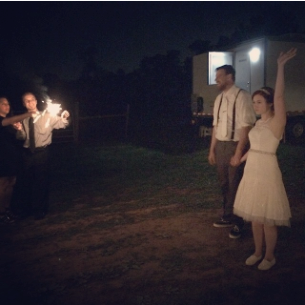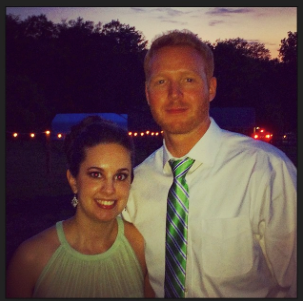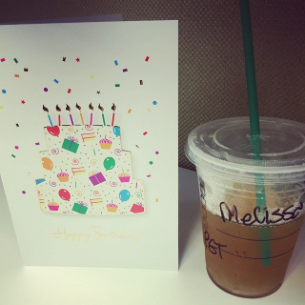 June 2015 Wrap Up
Vacation, Weddings, and Birthdays...this month has been jam packed with fun times!
June 2015 will forever be the best month of my life. It started with my brother's wedding. We were all nervous when he told us it would be in a tent outside as we pictured rain pouring in and people sweating in their suits. But it was probably the prettiest and funnest wedding I've ever attended. The weather was perfect. As the sun went down we danced under the paper star lanterns that dangled from the ceiling. My boyfriend, Andrew, and I danced to Ed Sheeran's Thinking Out Loud which happens to be "our song". And we as he "kissed me under the light of a thousand stars" I fell a little more in love. Also, watching my mom dance and sing to Uptown Funk was hilarious.
Next came vacation! Andrew and I headed to North Carolina to relax by the beach for a few days. We went before the shark attacks thankfully because I boogie boarded right around where one of the attacks was! It was a week of pure relaxation.

And how stunning is this sunset? Every morning I'd sit on the porch and drink tea, sometimes with a book. Basically, if I could start every day like that I'd have a lot less anxiety.
Coming back to reality was hard, but then it was my birthday! I'm slowly inching towards 30 which should bother me, but honestly I'm really happy about it. Getting older is a privilege that some people don't get and I'm lucky that I got another year on this planet. I just wish getting older didn't come with more aches and pains. My boyfriend bought me Red Velvet Cheesecake and we watched movies (Mulan may have been one of them because even though I'm older outside now I'm still a kid inside). It was an amazing birthday overall.
But all good things must come to an end right? The last few days of June were spent in the hospital as one of my family members got emergency surgery. Luckily she's doing fine now, but man was that scary. It seems no matter how many wake up calls I get that life is short, I still find myself taking it for granted. This was yet another reminder to stop doing that. Smell those damn roses once in awhile!
I wanted to love Angelfall because of all the hype, but unfortunately I thought it was just okay. I wrote a review so stay tuned for that.
I LOOOVEEED
Since You've Been Gone
. I even put an
outfit together based on the character Emily
.
Someone lent me the audiobook of Dark Places and WOW. I've had hard times getting into audiobooks, but this one did not disappoint. I plan on doing a review for it soon too. Let's just say I almost had to pull over and throw up a few times it was a little graphic, but I loved trying to figure out who done it! Spoiler alert (but not really): I didn't solve the mystery!
Favorites:
Music:
My brother put Pandora on the Foster the People channel on my phone and I've been listening to it ever since. Such a good channel.
TV:
True Detective just started and since I needed to fill the void that is Game of Thrones now I've started watching. It's pretty intense already!
Movies:
I watched Saving Mr. Banks because I'd heard good things and wow it was so good. I especially loved the way it was filmed.
How was your June? What did you do and read?!